Chairman Sponsors:
Situated on a privileged area for its aquifers, the seasonal evergreen forest its shy and extraordinary animals and surrounded by ancestral cultures, you can find Kuyabeh, which in Mayan language translates to "Love Road to God". Our vision and wish with this project is to create a community where harmony between people, nature and construction can be achieved. We want to offer the land owners of kuyabeh a place to reside and cause a minimal ecological impact or regenerative impacts as an alternative.
Read More: Click Here
---
The archaeological zone of Tulum is one of the most beautiful places on the Riviera Maya®. Combining the mystery of the ancient civilization, which inhabited this zone, with the singular beauty of the Caribbean Sea which bathes its shores, the city of Tulum is the only known archaeological site located by the sea, built in the top of a cliff facing the marvelous caribbean waters.
Read More: Click Here
---
Executive Sponsors:

At Women's Council of Realtors® (WCR), our members invest their valuable time with us and they expect that investment to be profitable.  That is why WCR delivers pertinent information, resources and networking opportunities that enable our members to stay on top and out in front of the real estate community.  Join us and you will discover an environment that makes the most of your skills, talents and ambitions in a community that both supports and encourages your success.  In short, you will find the place where it all comes together.       Read More: Click Here
---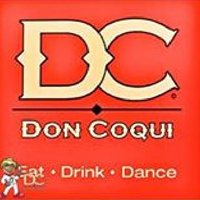 Our grandfather, Jimmy Rodriguez Sr., started this exciting journey selling seafood under a bridge in The Bronx. Our father, Jimmy Rodriguez Jr., turned his legacy, and love for people and food, into some of the most successful dining experiences in New York City, establishing such marquee brands as: Marisco Del Caribe, Jimmy's Bronx Café, Jimmy's Uptown, Jimmy's Downtown, Jimmy's City Island and Sofrito. Don Coqui Restaurant and Lounge in New Rochelle,
Read More: Click Here
---
Founded in 2003 by real estate investor Matthew Haines as a property research tool, PropertyShark.com has gradually developed into a must-have tool for real estate professionals, investors and homebuyers in New York, and other major US markets.
Read More: Click Here
---
Sports. Entertainment. Hospitality. Philanthropy
Read More: Click Here
---
Contract Drafting and Review, Real Estate Transactions and Leases, Litigation in State and Federal Courts, Building Construction, Mechanic's Liens,
Co-op and Condo Law
Read More: Click Here
---
Feeder is comprised of a culturally diverse team of agents from all walks of life. We believe that knowledge and success is gained through teamwork, which is why our agents work in collaboration with one another and have in turn created a respectful, fun, positive and upbeat office environment.
Read More: Click Here
---
We are entrepreneurs first. We understand the importance and impact of well executed results-driven campaigns have on an organization's bottom line. This is why our clients appreciate the unique skill-sets and insider knowledge we bring and have come to rely on us for innovating solutions and drive transformational results.
Read More: Click Here
---
Media Sponsors:
The Queens Courier is the largest and most comprehensive weekly news publication in Queens
Read More: Click Here
---
Read More: Click Here
---

Considered the bible of New York City real estate, The Real Deal has become mandatory reading for everyone in the industry. Since 2003, TRD has provided up-to-the-minute industry news and in-depth reports and profiles in our 60,000-circulation monthly magazine and on TheRealDeal.com, which receives more than 1 million unique visitors per month. Our content is available across multiple platforms, including a mobile app available to iPhone, iPad and Android users alike.
Read More: Click Here